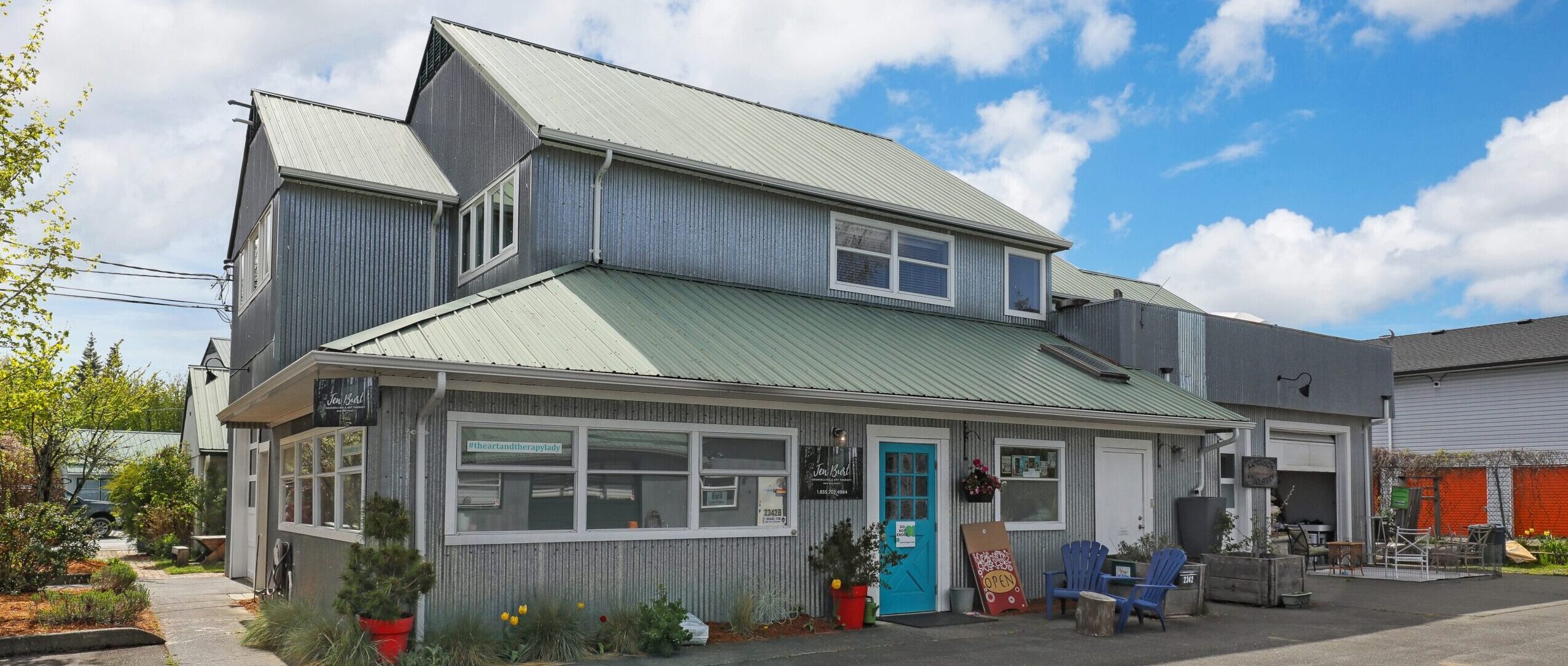 LUSH VALLEY CAPITAL FUNDRAISING CAMPAIGN:
THANK YOU FOR HELPING US SECURE OUR 'FOREVER HOME'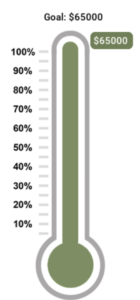 As the needs of our community have grown, LUSH Valley has grown to meet them. Over the past four years, our organization has grown significantly from a permanent staff of 2 and a seasonal staff of 3, to a permanent staff of 4 and a seasonal staff of 14. We have expanded our programs to include Farm Gleaning, the Healthy Student Meal Program and the Good Food Box and Hot Meal Programs. In addition, we have initiated and coordinated a regional Comox Valley Food Policy Council and have 'grown' our Community Gardens to include 13 Community, School and Social Housing Gardens across the Comox Valley.
Throughout the past year and a half we have responded quickly and effectively to the unprecedented crisis brought on by the global pandemic by expanding our programs even further. Last year, our pandemic response earned us awards from School District 71, the BC Farmers' Market Association, and finalist for the second year, for the Comox Valley Chamber of Commerce Not-For-Profit Award.
Also over these past two years, we have moved over 4 times, with each move bringing more stress to staff, more confusion to partners and clients, and more expenses to LUSH Valley. In the Spring of 2021, it became clear that LUSH Valley needed a permanent space of our own in order to continue our food security work in the Comox Valley effectively into the long-term future.
Executive Director, Maurita Prato saw a permanent space a vital part of our organization's ability to survive and thrive in an uncertain future. So with the help of a realtor, LUSH Valley found a building, put in an offer and launched a fundraising campaign.
We set an aim to raise $500,000.00 over the next three years, $65,000 of which from June 23rd to October 1st, 2021. Over the Summer, our fundraising efforts included weekly Meals for a Deal Food Truck Fundraisers and two Farm to Table Fundraiser Events at Amara Farm in Courtenay. This was all done in addition to our regular LUSH Valley programming.
After several months of fundraising and receiving donations from a few significant, generous donors, we secured the space and reached our fundraising goal!
This would not have been possible without the help of our generous friends and supporters. Thank you to everyone who liked and shared our posts, purchased tickets or came to our events, told their friends, made a donation or simply encouraged us on our mission. Our entire team at LUSH Valley Food Action Society is beyond grateful for your support.
Our new building in central Courtenay will offer us a level of certainty, saving time, energy and stress.  A reliable space will allow us to focus more of our attention on what matters most, providing high quality programs for people dealing with food insecurity, providing support for our Comox Valley Farmers and Growers, and working on food systems advocacy. If we can do what we did in the pandemic without a secure location, imagine what we can accomplish now that we have a secure and 'forever' home base!
Click here to make a monthly or one-time donation and support LUSH Valley.
We are incredibly grateful to our partners at the City of Courtenay, the CVRD and elsewhere who have provided us public spaces to operate in over the past year and a half. The generosity of our community partners in sharing their spaces over the past four years has allowed us to operate our many programs throughout the Comox Valley.
Thank you to everyone who joined us at our Farm to Table Fundraiser at Amara Farm on Sunday, September 12th. 
The Farmer's Kitchen Food Truck served a fresh, delicious and 100% plant-based gluten-free meal at both the 12:00 noon and 5:00 pm seatings.  Paired with the five-course meal was wine by Beaufort Winery, beer by Hoyne Brewery and fresh-pressed apple juice made with local, LUSH Valley apples. 
The event also hosted live music by the Busheikin & Villette Duo, a farm tour by Arzeena Hamir and flowers by Dirty Girls Flowers.  Guests enjoyed an afternoon or evening of community, connection and in traditional LUSH Valley fashion, delicious, local food.
Click here to see some photos of the event.
To stay up to date on LUSH Valley workshops and events, click here.
In partnership with The Farmer's Kitchen Food Truck, LUSH Valley hosted a Meals For A (Property) Deal Fundraiser Dinner on Wednesday evenings from 4:00-8:00pm throughout the summer. Every week, the Truck was on location serving up a new and fresh, locally-inspired summer menu, for a goos cause!
The Farmer's Kitchen Food Truck draws inspiration from a variety of global street vendors and puts a vibrant, fresh twist on dishes by collaborating with Comox Valley farmers and chefs to draw local, in-season ingredients. Each week's menu took on a different theme and accommodated a different set of dietary preferences. All meals included four courses: an appetizer, a main, a side and a dessert, all for $35.00! 
Tickets were available for pre-sale at a discount, but walk-ins were also welcome to order at the truck a la carte. All proceeds from this fundraiser supported LUSH Valley's mission to secure a permanent office, program centre and warehouse space.

Interac e-transfer
Send to: admin@lushvalley.org
(No service fees and the money is instantly deposited.)

Mail a cheque
payable to:
LUSH Valley
PO Box 20008
Courtenay, BC
V9N 0A7