Thank-you for being a part of the LUSH Valley family.
This holiday season, please consider supporting our work into our 20th year.
Dear Friends of LUSH Valley,
It is hard to believe that LUSH Valley is turning 20 in 2020! We stand on the shoulders of countless hard-working staff, volunteers and visionaries who have brought the vision of 'a region where healthy local food at the heart of community well-being' to life.
Good food has the power to transform, connect, empower and inspire people. We want to thank-you, our supporters, for seeing the value of our work and joining us on this amazing journey. By supporting people to access, grow, process, prepare, celebrate and eat good food, together we are improving lives.
Thanks to people like you, 2019 was another great year for LUSH Valley. This year, our programs and outreach touched the lives of 9,320 people across the Comox Valley!
Did you know that the child poverty rate in the Comox Valley is 20per cent? That is higher than the provincial average and means that 1 in 5 children in our community deals with food insecurity on a regular basis.
This season, help us nourish our community by giving the gift of access to healthy food.
$25 would allow a school group to tour the garden and learn about growing food
$50 would provide distribution of fruit and veggies to five community agencies
$100 would support a student to take classes as part of our 6-week Young Cooks program
$300 would purchase a Good Food Box for a low-income family
$500 would sponsor two Healthy Foods Program workshops.
With your support, we can ensure that healthy local food is at the heart of community well-being into the next decade and beyond. Thank you so much for your continued support. All the best for a healthy and happy holiday season. We look forward to celebrating the 20th Anniversary of LUSH Valley in 2020 with you!
Maurita Prato, Executive Director on behalf of the LUSH Valley team.
P.S. Plant seeds of inspiration every month! Becoming a monthly donor provides stability for our organization and is the most beneficial type of gift you can provide.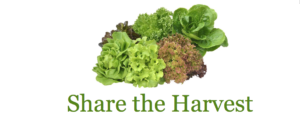 New in 2019:
Good Food Box – 10-week pilot program that delivered organic, local produce to 40+ low-income seniors.
Young Cooks Summer Camps with Courtenay Rec., Cumberland Rec. and K'òmoks First Nation.
Vanier Healthy Student Meal Program – affectionately known as the 'soup and snack program', provided healthy soup and snacks for up to 800 students weekly.
CV Food Policy Council – a dedicated group of food systems experts and local government officials passionate about embedding progressive food policy into our regional plans.
Community Research Project – 'Food Security, Poverty, Housing and the local food system; Closing the loop in the Comox Valley' community research project, study and plan for the region.
BC Housing – New on-site community gardens along with garden support workshops and community kitchens at the Washington Inn.
Share the Harvest Community Garden – in partnership with The City of Courtenay, built a new storage shed, accessibility area, allotment plots and expanded perennial gardens.
Local Food Aggregation and Distribution Study with the Ministry of Agriculture (to be completed in Spring 2020) to look at feasibility of more local food to School District 71 programs.
2019 Milestones
18th season of our Fruit Tree Program – 112 fruit pick harvest events, 170 active volunteers, and 23,000 pounds of tree fruit distributed throughout our community to 13 social service agency partners.
2nd season of our Farm Gleaning Program – an expansion of the program including 132 people volunteering on farms during 44 harvesting 'events', on one of 20 local farms partners. 9,124 servings of garden vegetables went to 16 community organizations, schools, and First Nations communities, and served roughly 1,500 people. 6,843 pounds of vegetables and farm fruit were harvested and distributed with a market value of $32,345.
19th year of our Healthy Food Programs – from community kitchens, to Young Cooks, Dads' Night Out and our new partnership with the Vanier Soup program, we prepared and shared thousands of meals this year! Participants enjoyed working with our many skilled facilitators in several community kitchens throughout the Comox Valley.
5th year of our Share the Harvest Community Garden – we hosted 55 garden activities! This included 30 work-parties, 10 workshops, two potlucks, and six group tours.
Here's what volunteers, partners and participants said about our programs this year:
"You are a highly valued and great community organization, keep up the good work!"
"Love the strength and resilience you bring to our community!""Lush Valley is doing amazing things in our community!"
"A great way to spend an evening, learning about food and flavours from a knowledgeable, enthusiastic Chef who is passionate about using locally grown and produced food."
"Very excellent program I'm glad to see the collection and distribution of all the fruit we have in the valley."
"I love how it continues to expand into new areas. I totally enjoyed working on some of the farms this past summer."
"The Dads' Night Out- Little Chefs classes were so beneficial for the group of siblings I went with.
They learned a lot and loved the instructor."
"All of the members of my family have attended workshops and they were all very well-organized and had wonderful instruction. We have enjoyed all of them!"