HEALTHY FOODS WORKSHOPS
From canning to baking, fermentation to multicultural menus, our Healthy Foods Program has it covered!
We have several different facilitators, each with their own areas of expertise, who share their skills in knowledge in our hands-on cooking classes.
Join us in various commercial, community centre and teaching kitchens in our community to learn to cook and to share a meal with your fellow class participants. These workshops are targeted to adults, however, enthusiastic young cooks age 10+ may also attend if accompanied by an adult.
Cooking questions answered and inspiration provided in our new 'Get Cooking Comox Valley' Facebook group! Join us!
YOUNG COOKS
At Young Cooks, youth aged 6-14 learn to cook meals for themselves and their families, while building local food system knowledge, developing a positive relationship to healthy food, and learning to read and create recipes, in a safe, supported environment.
Classes include healthy twists on favorite recipes and easy to prepare, wholesome and nutritious appetizers, snacks, entrees, drinks and desserts. Students eat what they've prepared and take food home to share with their families. Young Cooks is offered both as an after school program and summer camps.
YOUTH HOT MEAL
Youth Hot Meal Program, is a lunch program that provides opportunities for students to have access to nutritious food at school. The program helps students attend school well nourished and ready to learn, and helps schools develop a healthy concession, cafeteria or lunch program, shifting away from high salt and high sugar processed options.
COMMUNITY KITCHEN
At LUSH Valley we offer a variety of ongoing food skills workshops to community members of all ages, experience levels and backgrounds, based on community feedback and facilitated by our passionate and talented team of instructors. Whether you want to learn canning and preserving, bread baking, global cuisine, to batch cooking – we've got you covered.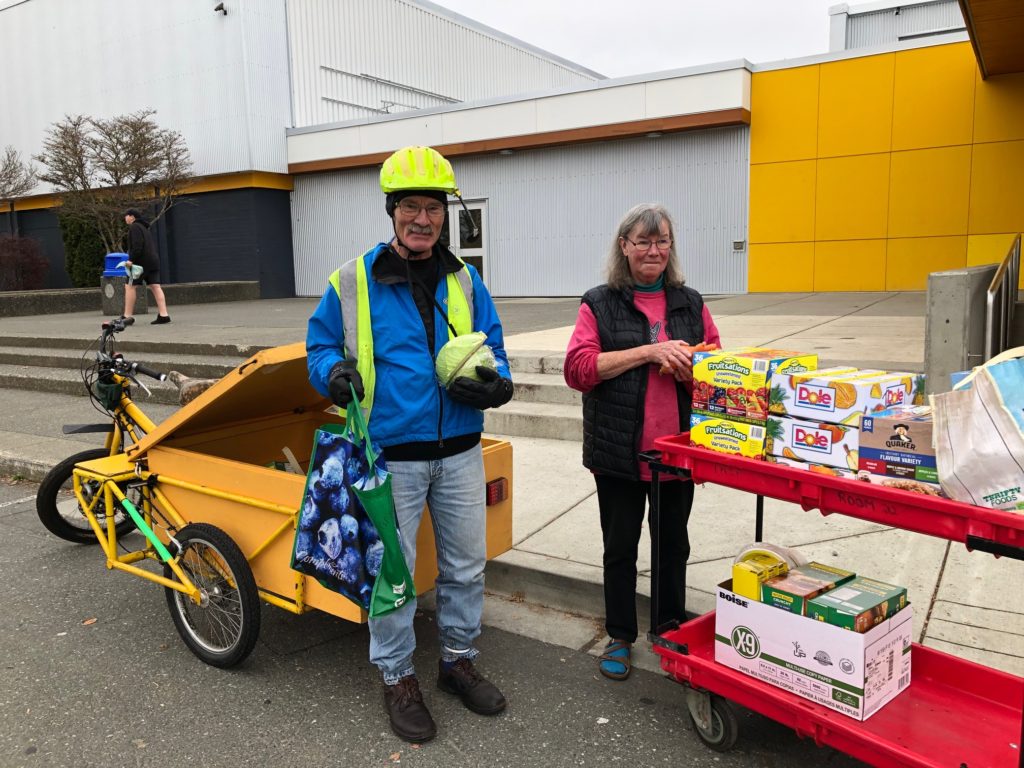 VANIER SOUP PROJECT
​This unique program feeds 800+ students in the Comox Valley School District each week during the school year. The program was initially started in a spirit of collaboration with the Wachiay Friendship Centre and SD71 Indigeous Education, under the direction of Nancy Walowina, PREP Food Program Coordinator at G.P.Vanier High School.
LUSH Valley came on board in 2019. One of our goals is to work with local farmers and producers to ensure that the soup has as much fresh local food ingredients as possible. Our volunteers pick up fresh vegetables purchased by us from Seifert's Farm Market and deliver them to Vanier High School. There, the fresh, local produce and other soup-making ingredients are sorted and bagged for delivery to about 12 to 16 schools each week. On Fridays, our volunteers assist with the deliveries. Soup is made on Mondays.
The Soup Program provides a healthy alternative to prepackaged lunches and provides an opportunity for Indigenous Education support workers to spend quality time with different students each week preparing soup for their classmates. In the 2019/20 school year, which wrapped up early in mid-March due to COVID-19, our efforts saw more than 1,300 pounds of local produce used to make hearty, healthy soup!
Watch a video about our collaboration with School District 71 and the Vanier Soup Program.
Thank you to the Comox Valley Youth Media Project for creating this video for us!