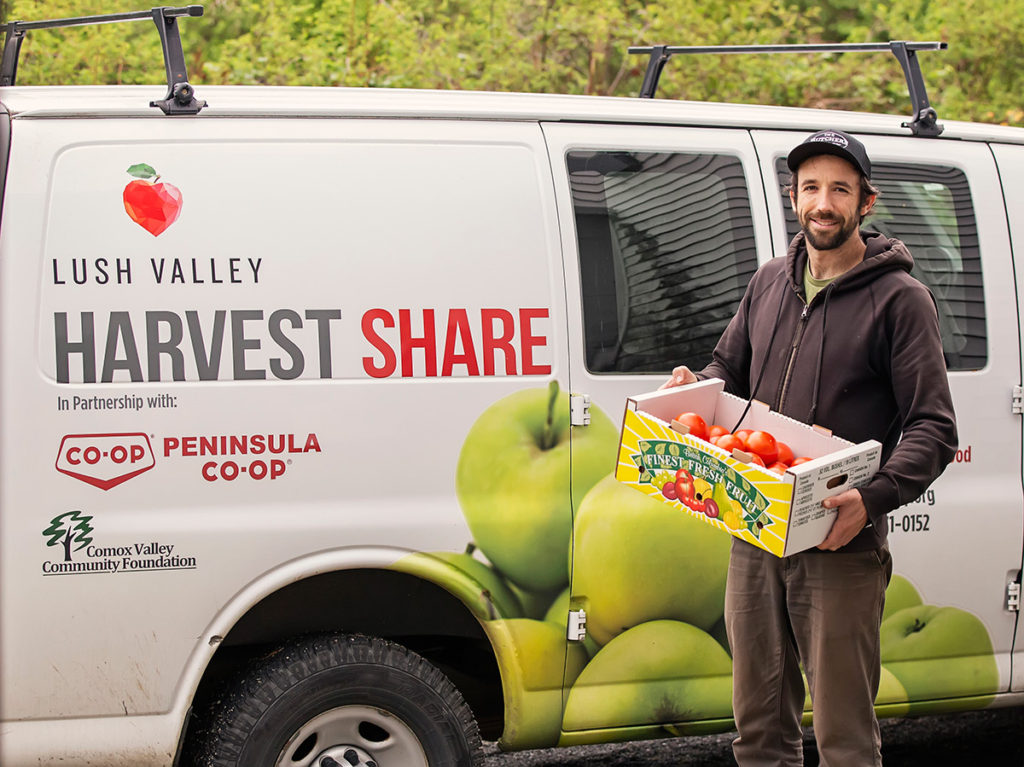 The idea to create the organization was conceived in 1999 when a small group led by Jean Dugal identified poverty and food security as issues in the Comox Valley needing to be addressed. Sheila Gridlestone is credited with taking the lead on what is now known as the Fruit Tree Program.
Since the year 2000, LUSH Valley has been working across the Comox Valley to help people gain local food systems skills, knowledge and access to good food. We see good food as a vehicle for empowerment, social justice, celebration and community well-being.
LUSH Valley was officially registered as a non-profit society in 2000. While fruit harvesting, and now farm gleaning remain our core programs, we have really grown!
LUSH Valley has been a catalyst for food-related projects, working to strengthen relationships in the local food system and build on individuals' food skills in an effort to increase self-reliance.
The impact and scope of the organization has grown each year and now includes:
Fruit Tree & Farm Gleaning: Utilizing volunteers to help us 'Share the Harvest' and ensure that good food doesn't go to waste
Urban Agriculture: Mentoring people to learn to grow their own food and enrich community
Healthy Foods Programs: Teaching people of all ages to cook healthy meals and appreciate local food
Food Share: Hot Meals and Good Food Box programs serving those with food insecurity
Advocacy: Collaborating with all levels of government to grow our local economy by supporting farmers and producers and to address the issue of food security