This autumn, Chef Jill Lamberts of Shorewolf Farm is partnering with LUSH Valley to host an Autumn Series of Community Kitchen classes in the cozy tasting room of Raven's Moon Estate Winery & Cider Worx. Participants will have a chance to learn new skills or refresh their knowledge in a variety of seasonal cooking techniques that include canning, fermenting, baking, and more!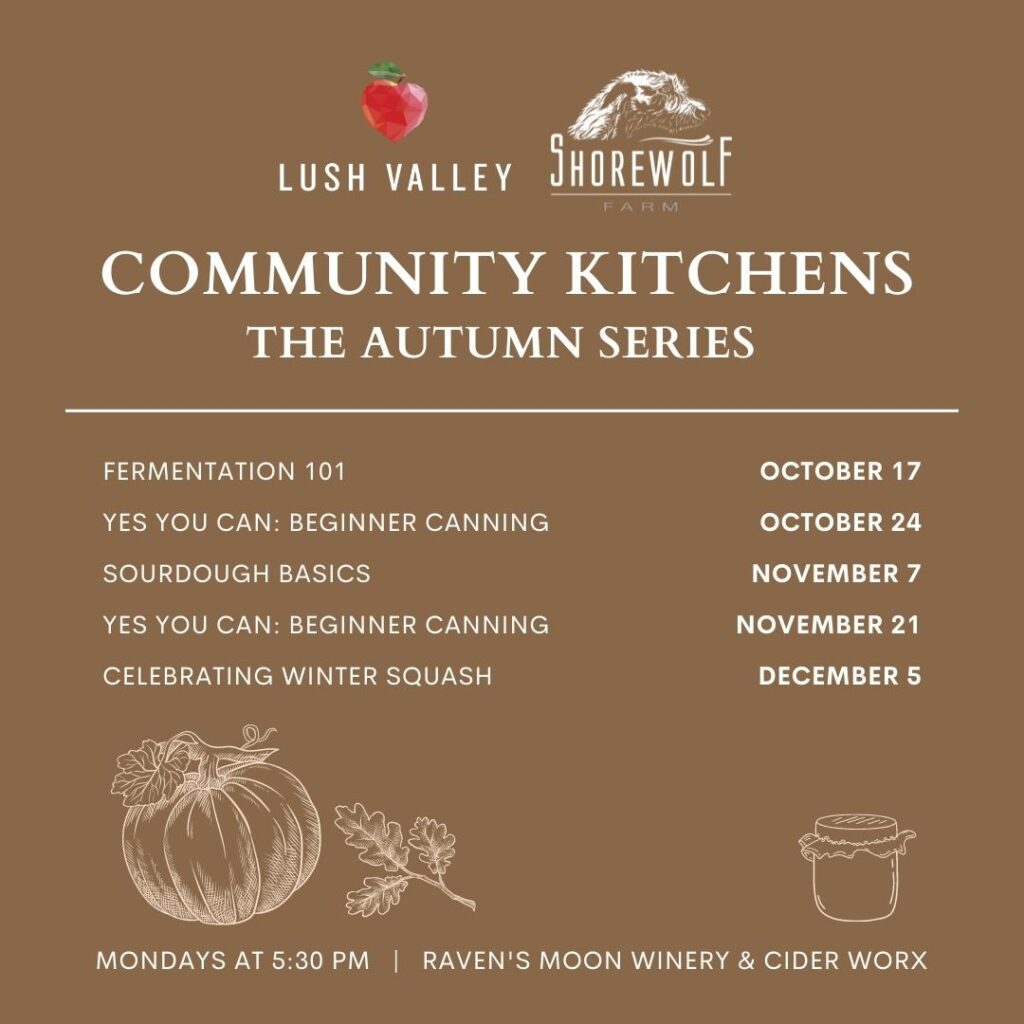 For more information and to register, visit our Events page.
Jill Lamberts is a Chef and Farmer passionate about growing, fermenting, cooking & enjoying local food. She has a professional background in culinary arts and a wealth of knowledge in fermenting, baking, canning, and more.
Please note: Bursaries are available for this workshop. If the cost of this workshop is a barrier for you in attending, please send us an email at admin@lushvalley.org.