Share the Harvest Community Garden
On the corner of 6th Street and Harmston Avenue in Courtenay lies the Share the Harvest Community Garden. Through various programs and initiatives, LUSH Valley provides gardeners with learning and mentorship opportunities, community connection, and access to urban growing space.
Work parties in the Share the Harvest Garden happen every Wednesday from 10:30 AM to 12:30 PM. Everyone is welcome; there is no experience or equipment required.
Vanier Educational Garden
The Vanier Educational Garden is located across from G.P. Vanier School on Headquarters Road in Courtenay. With focuses on permaculture, regenerative agriculture, and food growing education, this Garden hosts several youth and seniors programs for members or our community.
Work parties in the Vanier Garden happen every Tuesday from 10:00 AM to 12:00 PM. Everyone is welcome; there is no experience or equipment required.
For more information about Community Gardens or Urban Agriculture programs, please email Carley at communitygarden@lushvalley.org.
Created by LUSH Valley Food Action Society in partnership with the Comox Valley Food Policy Council, the Grow Food Everywhere network facilitates the sharing of tangible and intangible resources between gardeners, farmers, and food growers in the Comox Valley. The goal of the program is to have members of the community openly collaborating to ensure that everyone has access to the resources and information needed to grow their own food.
If you have resources to share, are looking for support, or wish to connect with the community, please visit Grow Food Everywhere on Facebook.
Did you know that LUSH Valley hosts two Little Seed Libraries in the Comox Valley that are stocked with seeds for community members?
The first is at our garden on Headquarters Road across from G.P. Vanier Secondary School, and the second is at our office & warehouse on Rosewall Crescent in Tin Town.
These community lending libraries aim to promote seed saving, increase agricultural biodiversity, and encourage community growing and resilience. They provide access to a variety of seeds including heirloom, open-pollinated, and locally-adapted varieties. Folks are encouraged to borrow seeds for free, then return some of theirs at the end of the growing season. This way, the library can continue to provide seeds for future seasons' growers.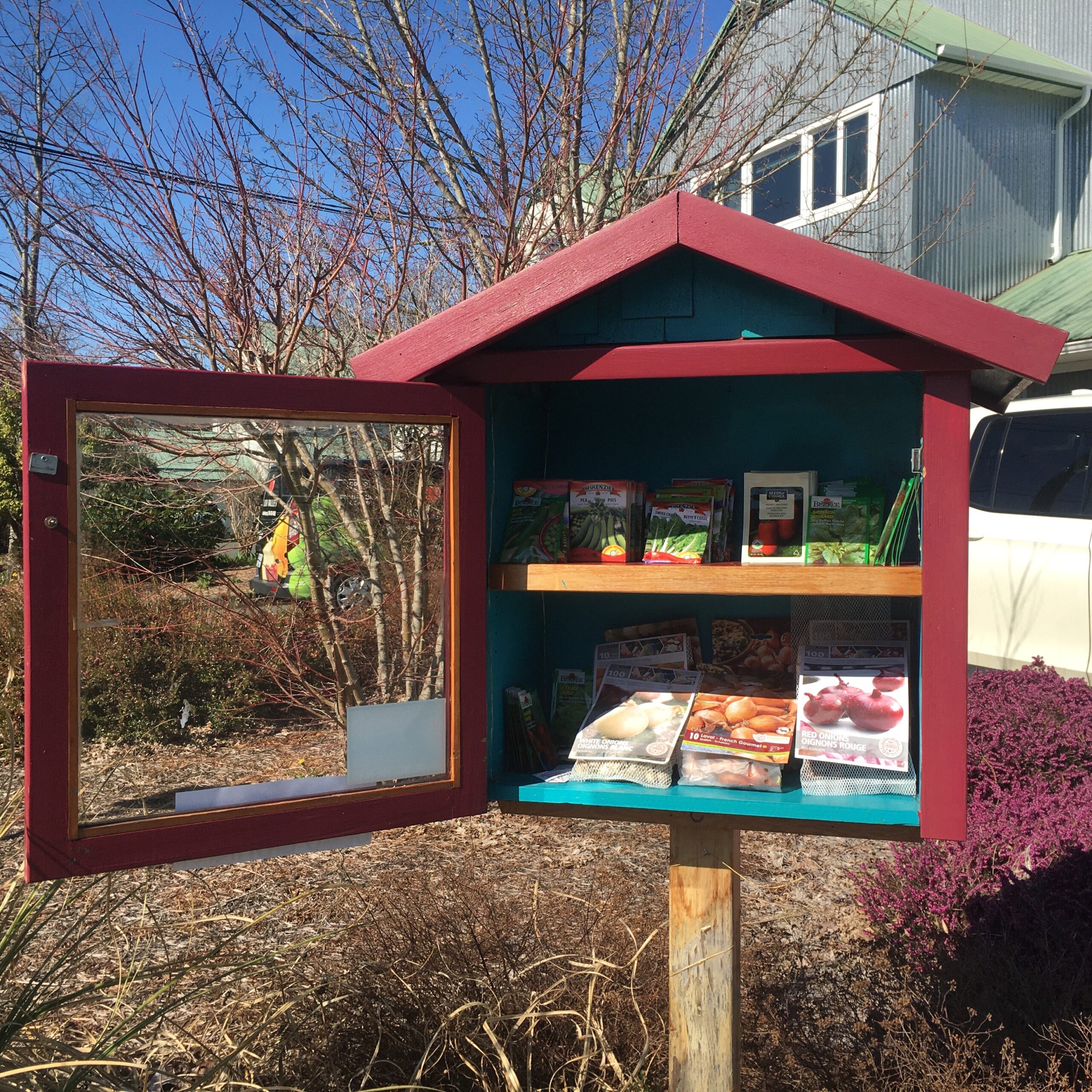 LUSH Valley would like to thank our community partners and community members for their generous donations to our Urban Agriculture programs