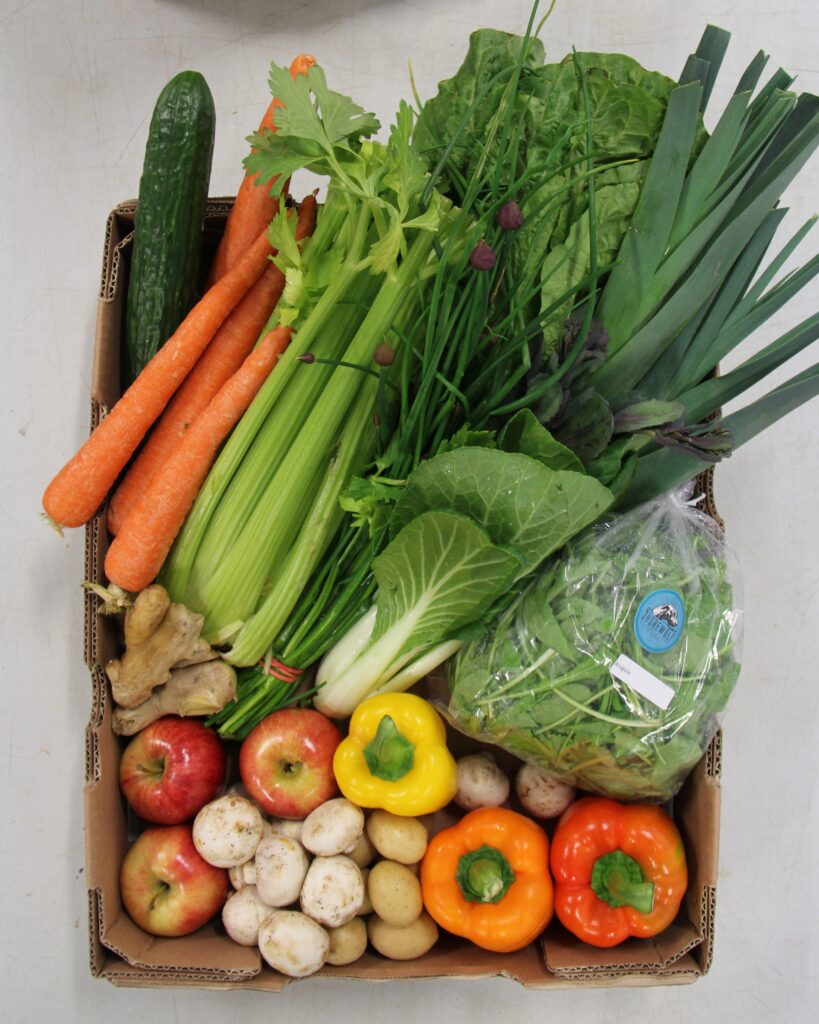 LUSH Valley is proud to announce that we've launched a weekly subscription to our Good Food Box program, available now to anyone in the Comox Valley who likes fresh, local and delicious food!
The Good Food Box is a large grocery bag of fresh fruit and vegetables available every week. Boxes contain a well-rounded mix of kitchen staples and local favourites, with 50% to 100% of ingredients sourced from Comox Valley farmers and growers.
From June 16 to August 18, customers registered for our Summer Good Food Box Subscription will have fresh food Boxes ready for pick-up at our Tin Town location each consecutive Thursday. These Boxes are hand-packed with the best available produce the Valley has to offer and will change week-to-week, depending on the harvest.
By signing up for our 10-week Summer Good Food Box Subscription, you'll get convenient and consistent access to fresh, local produce at a great value. All the while, you'll be supporting LUSH Valley's Food Access programming; helping us provide more subsidized and no-cost Boxes to those in our community experiencing food insecurity.
Let us do the shopping for you – we have the connections. To secure your Summer Good Food Box Subscription for 2022, click here:
http://www.localline.ca/fruit-and-veg
For more information, click here.