Grab your aprons — Chef Jill is back!
LUSH Valley and Chef Jill Lamberts of Shorewolf Farm are hosting six Community Kitchens in the cozy tasting room of Raven's Moon Estate Winery & Cider Worx this new year.
Participants will have a chance to learn the long-established techniques of sourdough bread-making and fermentation, plus the authentic preparation of Mediterranean cuisine and Mexican tamales.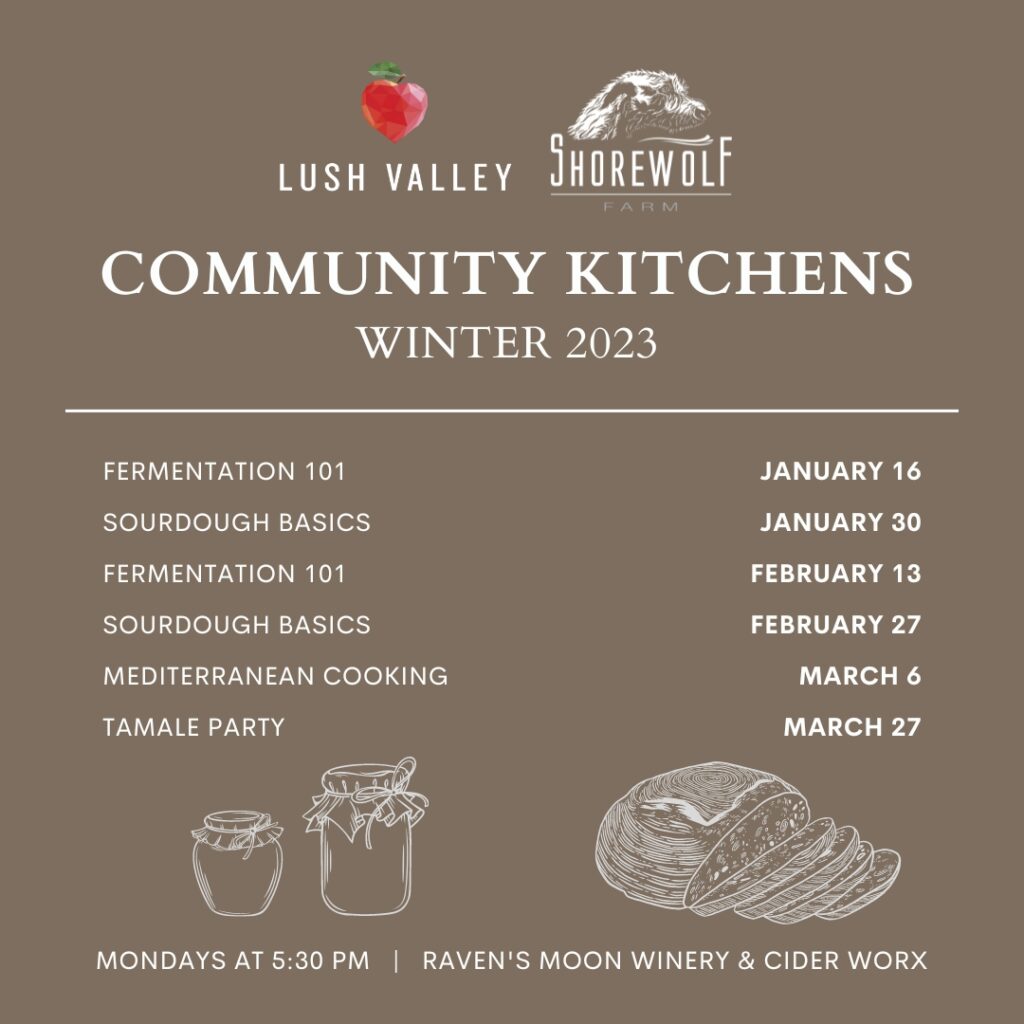 For more information and to register, visit our Events page.
Jill Lamberts is a Chef and Farmer passionate about growing, fermenting, cooking & enjoying local food. She has a professional background in culinary arts and a wealth of knowledge in fermenting, baking, canning, and more.
Please note: Bursaries are available for this workshop. If the cost of this workshop is a barrier for you in attending, please send us an email at admin@lushvalley.org.